According to herbal traditions, calendula is a remedy for the skin – above all - and reportedly effective treatment for most of the minor skin issues.
It's been traditionally used for conditions like:
• Cuts and scrapes
• Wounds
• Red and inflamed skin (incl. minor burns and sunburn)
• Acne and rashes
• Fungal conditions
• Diaper rash and cradle cap and
• To soothe nipples, sore from breast-feeding
An amazing list for such a simple, easy to grow herb, isn't it?
And the best part is – this list is not even complete… :o)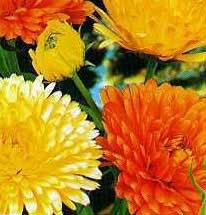 ***